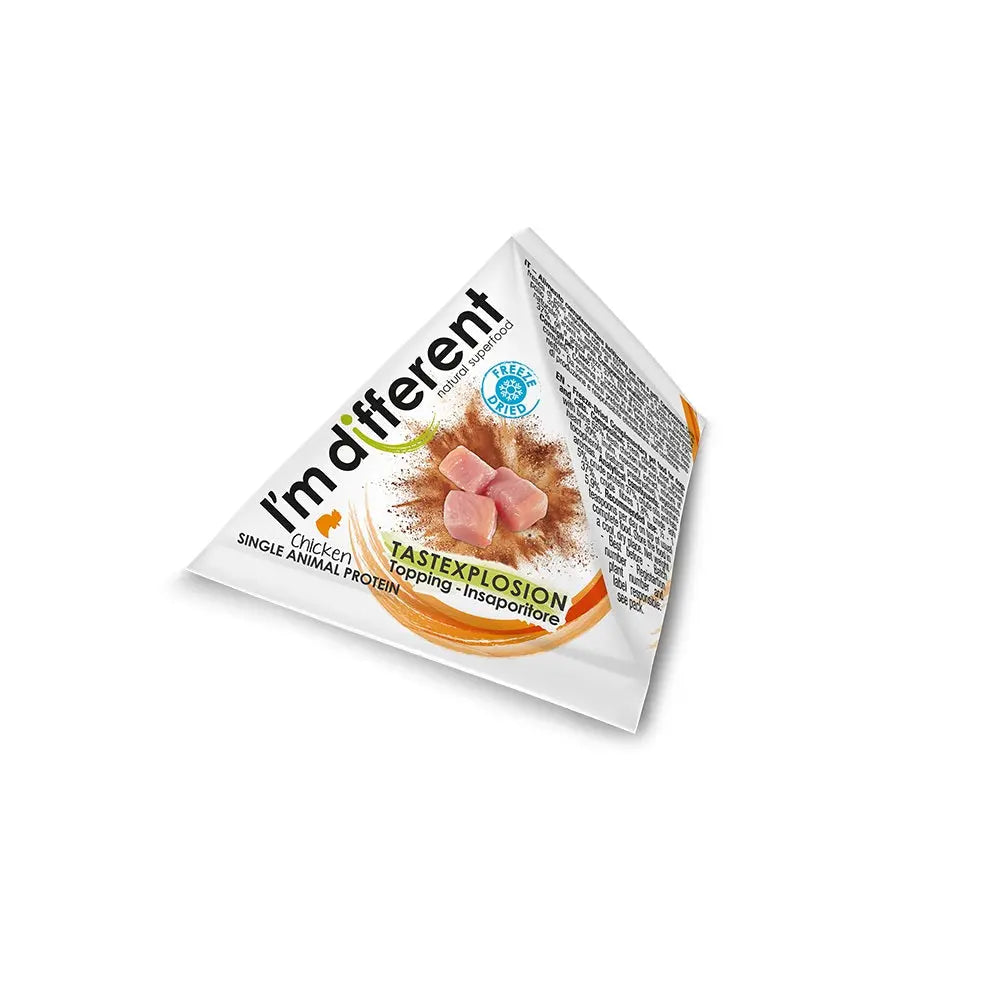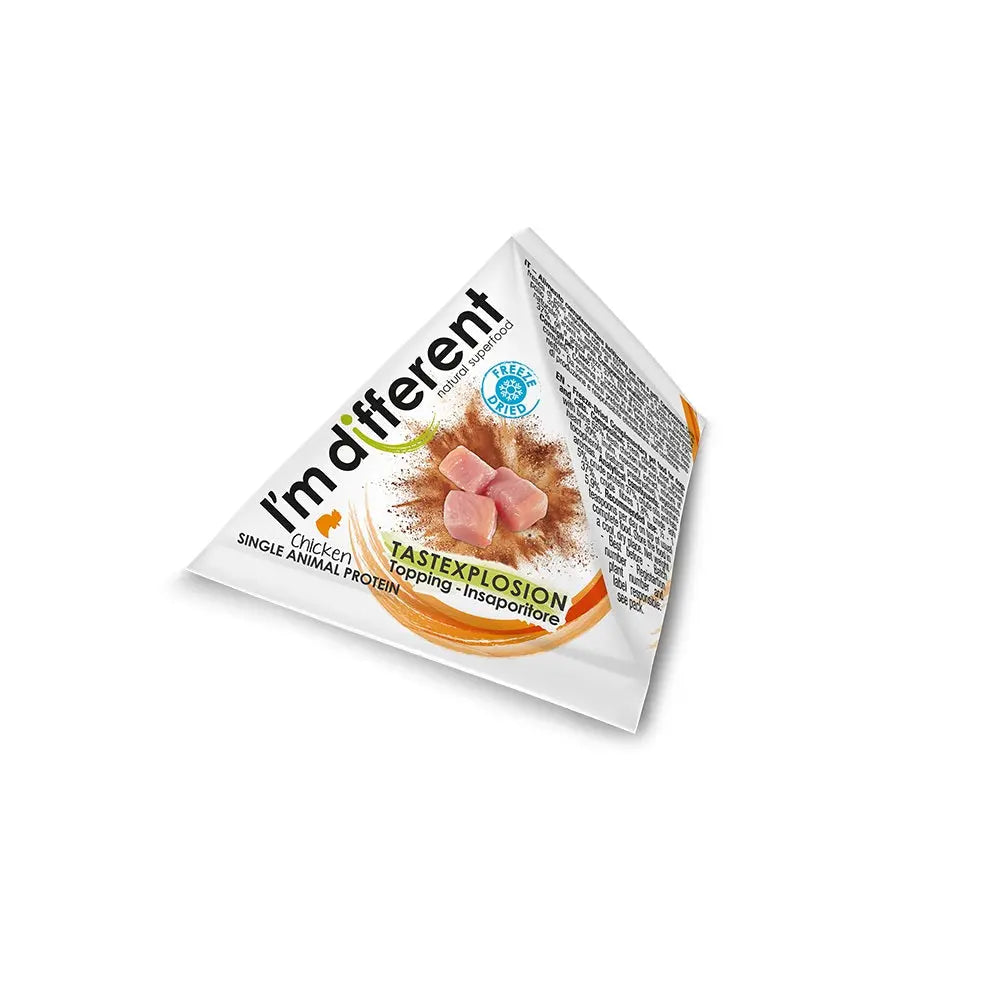 I'm Different freeze-dried chicken flavoring
€1,10
I'm Different seasoning for dogs and cats freeze-dried chicken. Contains: Fresh minced chicken meat with bones 65%, fresh chicken livers and fresh chicken hearts 30%, inulin, rosemary extract, mixture of tocopherols (natural preservative), vegetable flavourings.

Why choose us?
Because each of your orders will be followed and looked after carefully by our staff.
Safe and free shipping
Shipments will be constantly monitored to allow you to receive them without inconvenience or delays.
Assistance
We are at your disposal for any doubts, advice or problems related to your pet.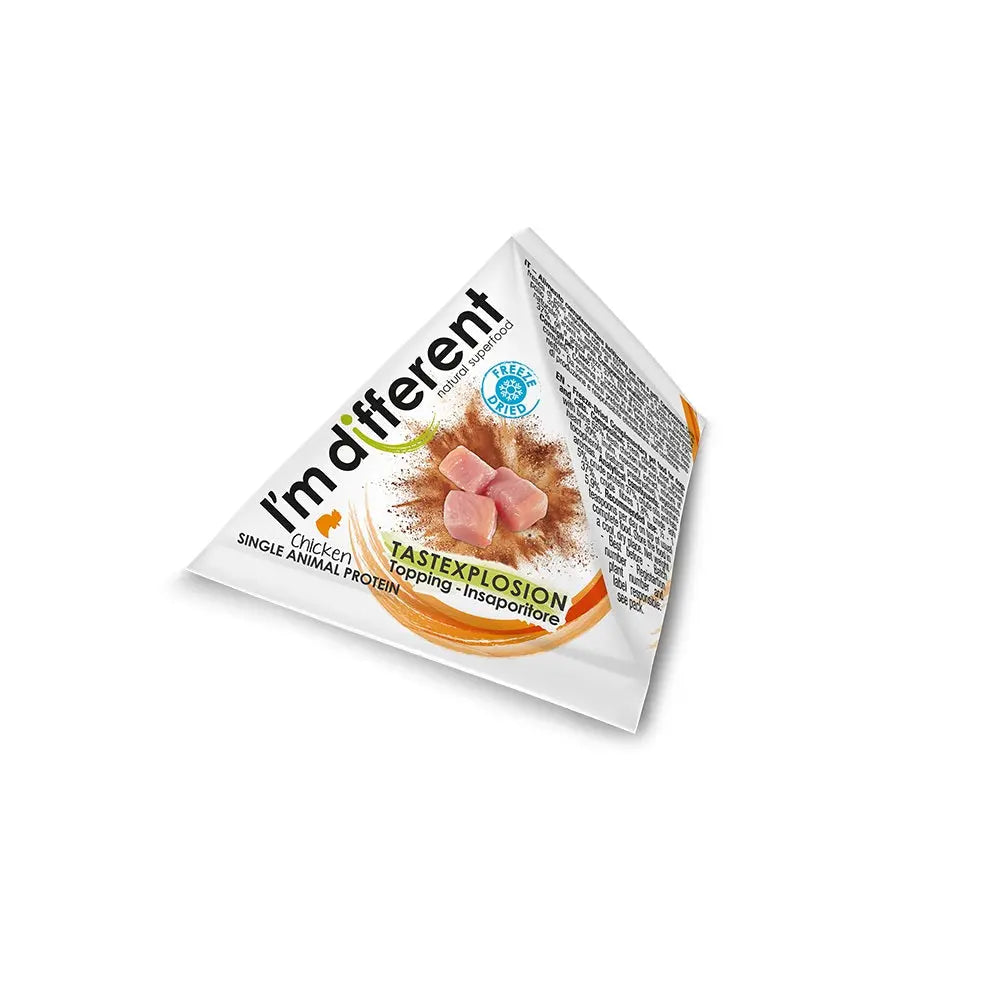 I'm Different freeze-dried chicken flavoring