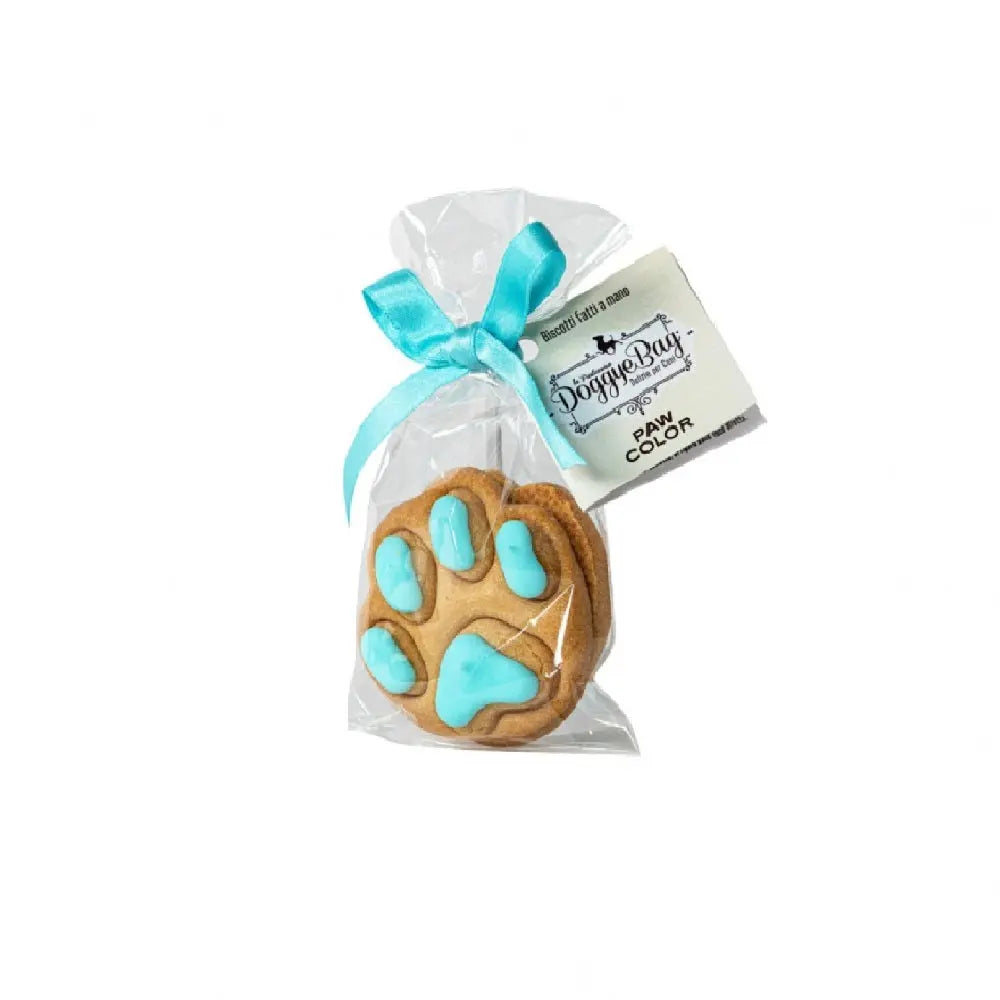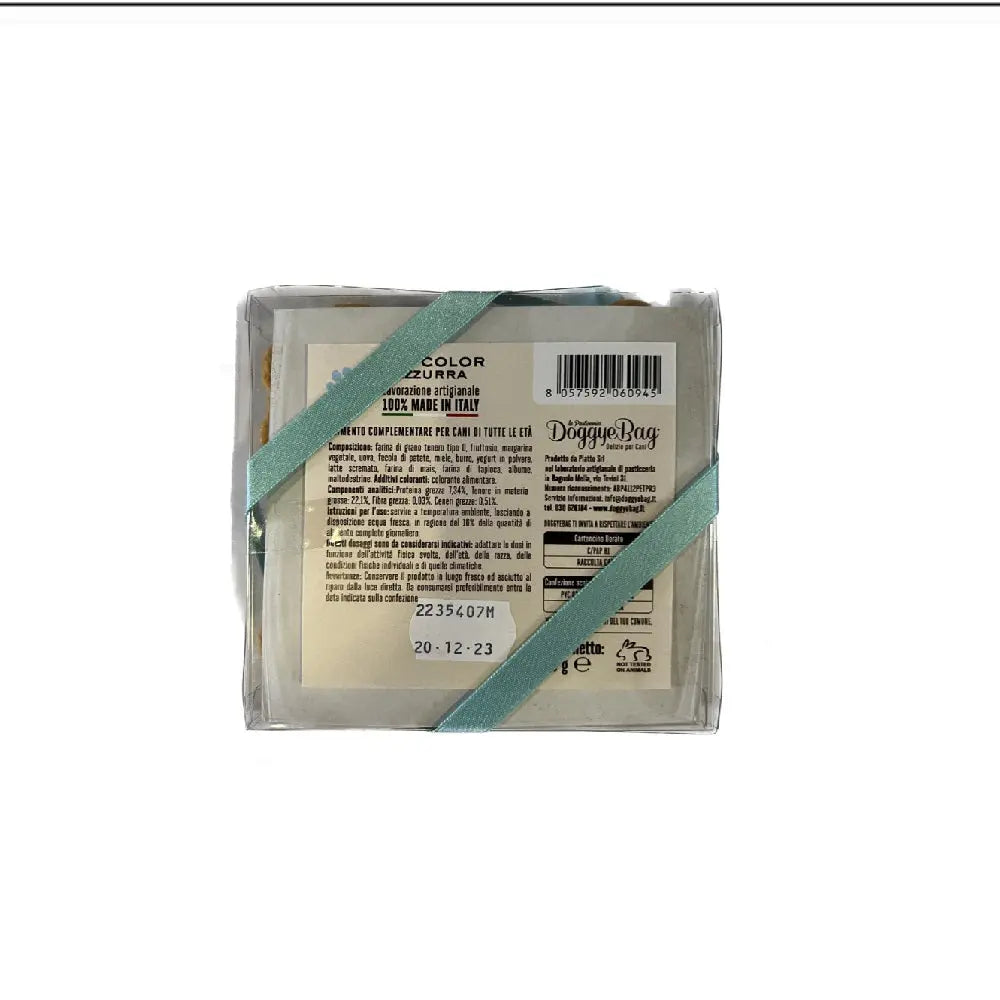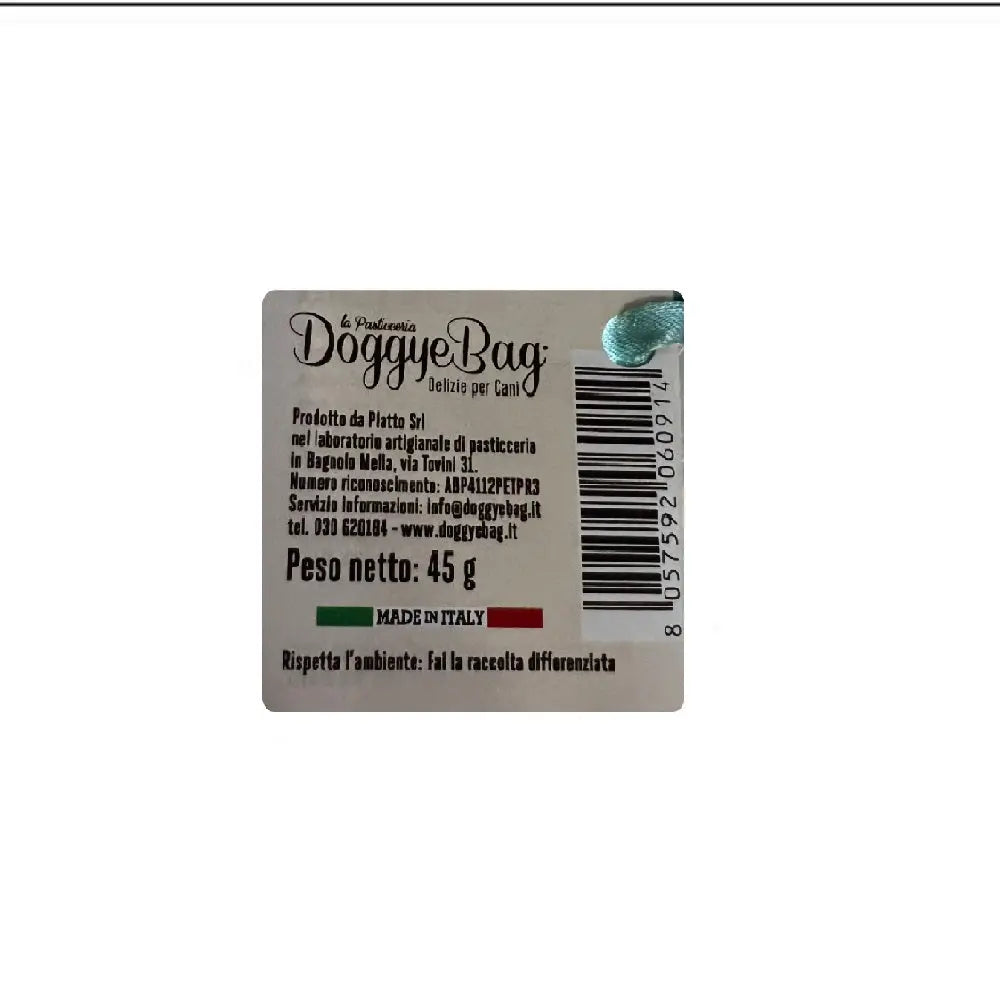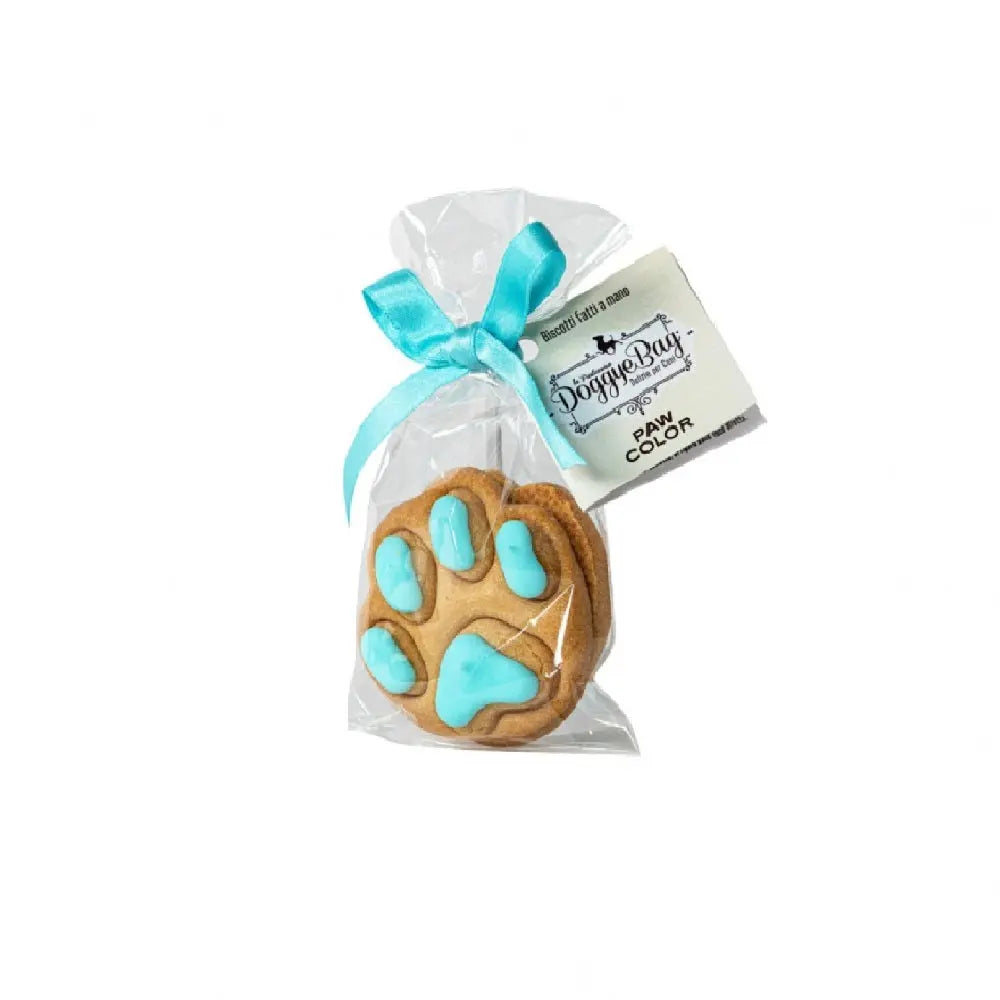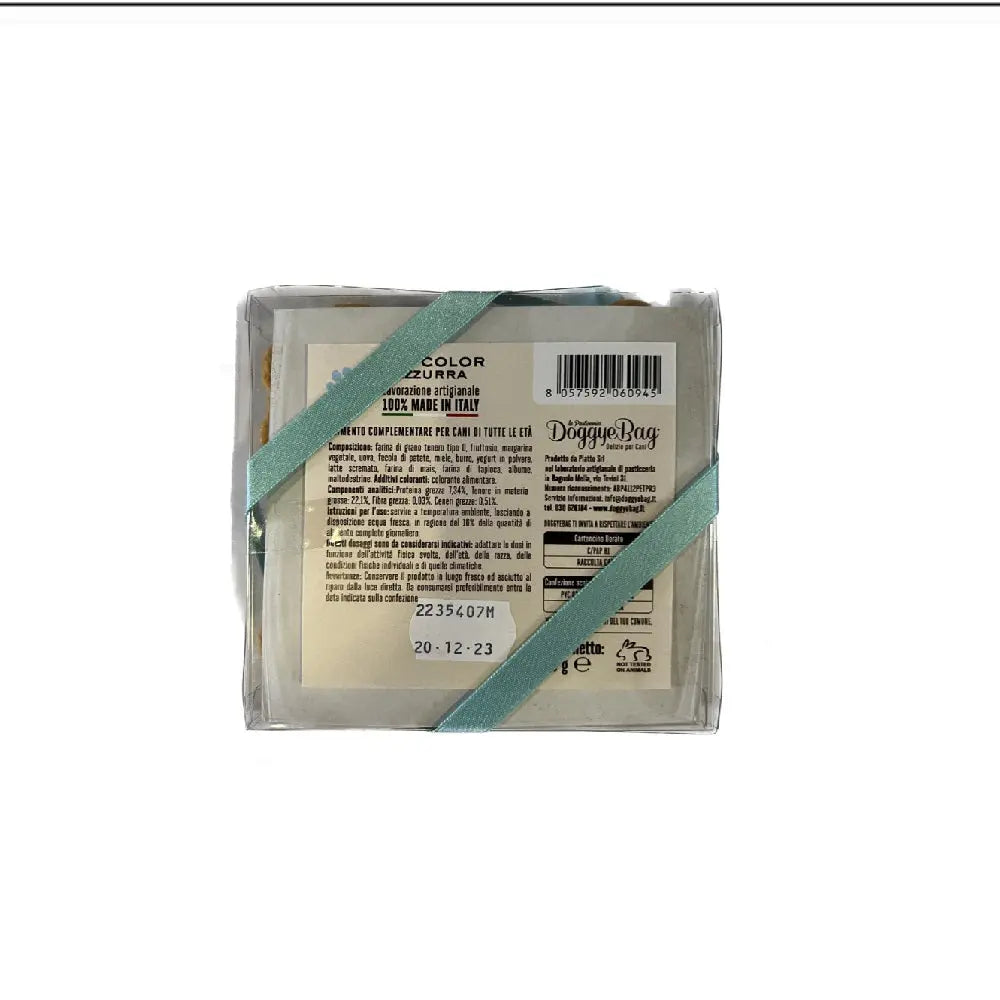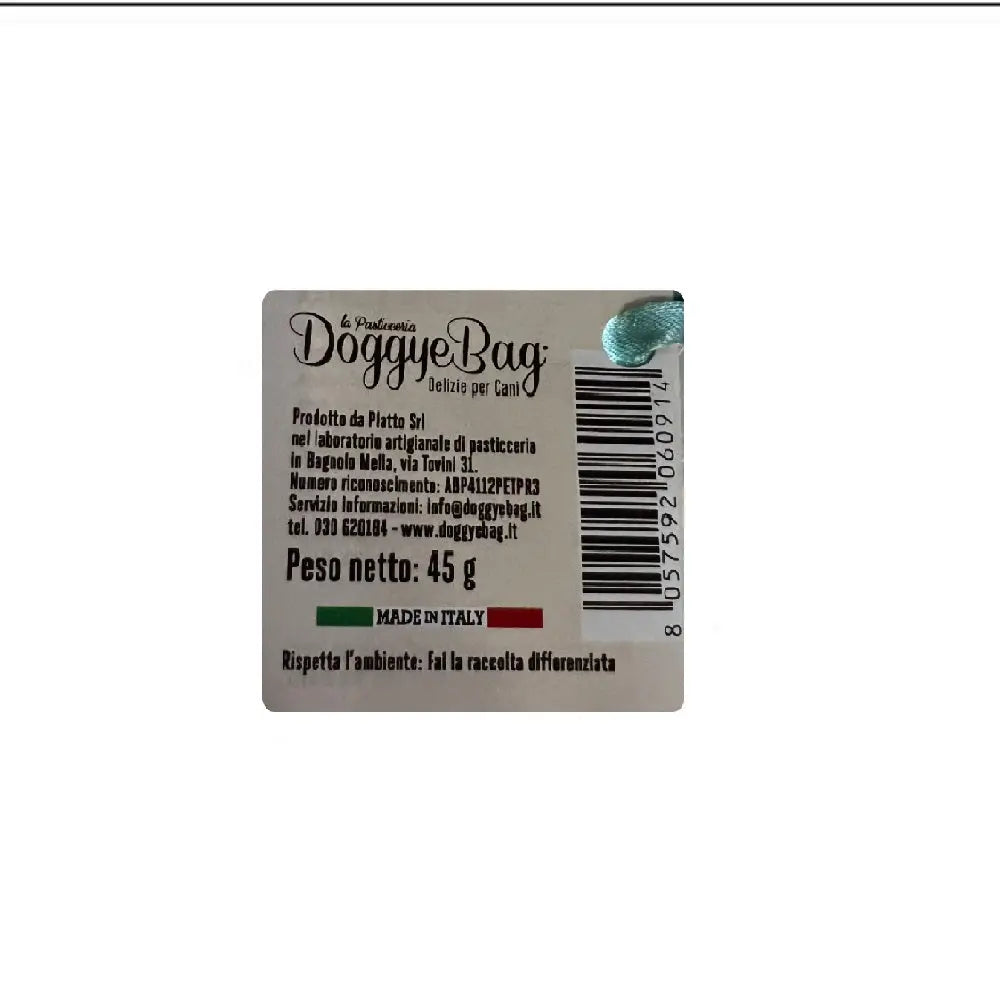 Doggyebag, Paw Color, light blue
€4,90
Artisanal delight for your best friend! DoggyeBag paw-shaped biscuits are created with care and love. Made from sugar-free shortcrust pastry, they are irresistible and safe for your furry companion. The combination of soft wheat flour, fructose, vegetable margarine, eggs, honey, potato starch and butter guarantees a delicious flavor and crunchy texture. The yogurt glaze adds a special touch.
A perfect gift to reward and pamper your faithful four-legged friend. Buy now and let him taste these unique delicacies!

Why choose us?
Because each of your orders will be followed and looked after carefully by our staff.
Safe and free shipping
Shipments will be constantly monitored to allow you to receive them without inconvenience or delays.
Assistance
We are at your disposal for any doubts, advice or problems related to your pet.
Doggyebag, Paw Color, light blue